Animal lovers reading this know that a pet is part of the family. You love them, care for them, have fun with them, build memories with them…just like you would any other person within your home. But sometimes they get sick, and more effort has to be put in to let them regain their health. Not to mention the time it takes to ensure that you fight off potential illnesses to begin with. After all, it is better to prevent than to treat.
While most of us are happy to do this, there is one element that can be a problem: the cost. We don't all have the money to take care of our pets the way we would like. Which is why we have to do much of it ourselves, rather than relying on a veterinarian to do it for us.
These four reliable sites can help you to do that. Though keep in mind that in cases of serious illness or injury, you should always consult a vet.
1. PetsMD
When do you need to find a vet, and when can a problem be dealt with at home? This site is like WebMD, as it seeks to let you know that very fact. You use the symptom checker to figure out what might be the problem with your cat or dog (sadly, other pets are not covered), and it will give you a list to help you narrow it down. It will also help you to find vets in your area, compare prices of over the counter items to help your pet's minor conditions and provides articles useful to pet owners.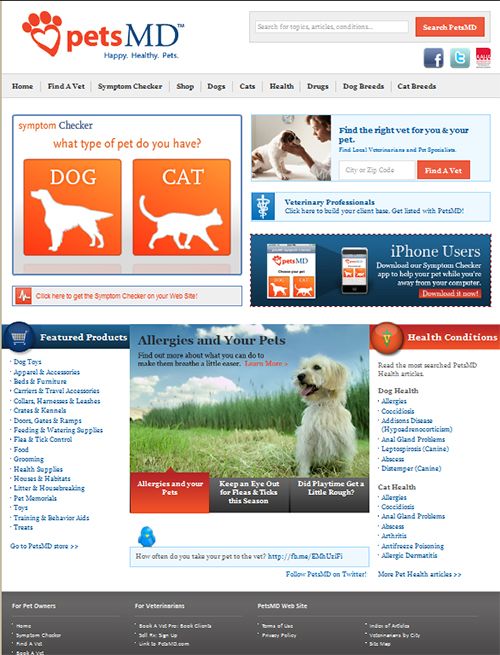 2. VetHelpDirect
For those with other types of pets, this is a much better site. It handles dogs, cats, reptiles, birds, rodents, rabbits, horses, donkeys and farm animals. You select the animal and then the initial symptom. It then takes you through a flowchart of other symptoms, such as whether there is pain, their behavior, and whether there might be dehydration. Once you have gone through, it will tell you the urgency of the problem and whether or no to contact a vet.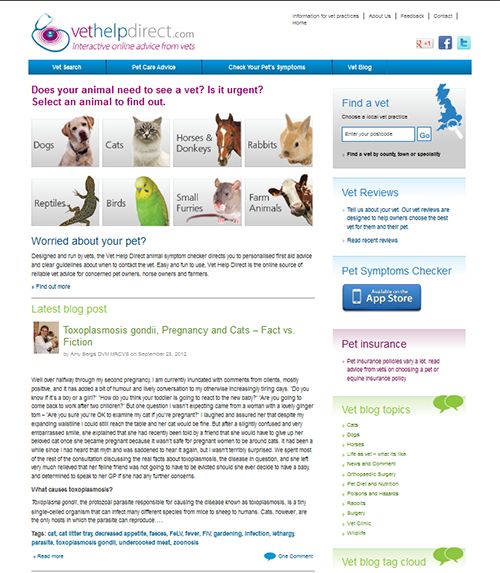 3. Cuteness
Why start a Facebook page for your pet, when you could join an actual social network made for them? This is a fun little site where you can make a profile for your pet, connect with other owners, learn about their health, find pet videos, get reviews on new products and more. The community is rather large, and it is the only place on the web where you can be sure that no amount of talking about your animal companion will be too much.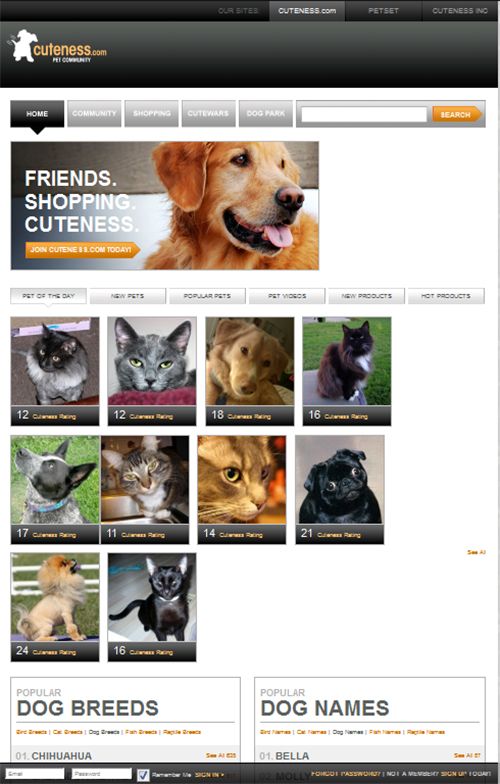 4. ZooToo
This is another pet social network with a large number of health and wellness articles aimed at diagnosis, treatment and prevention. There are also many reviews on products and pet services, and news. My own favorite area is games, where you can learn about animal breeds, rate animals by cuteness and more. Be sure to also check out the answers page, to find out what other pet owners are asking.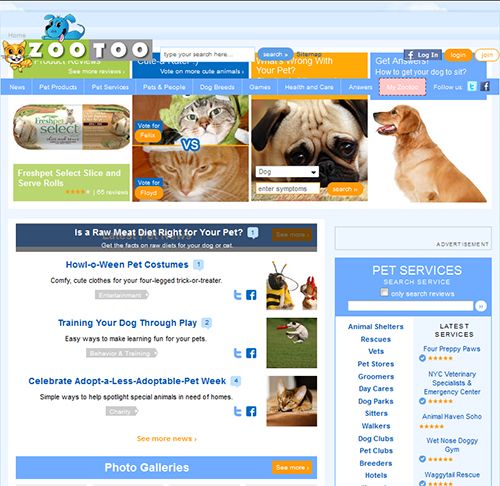 Do you know of any good health help sites for pets? Let us know in the comments!
Featured images:
License: Image author owned

License: Image author owned

License: Image author owned

License: Image author owned

Image courtesy of Smart photo stock
By Jessy Troy
Jessy is a pet lover and owner of DIY Gadgets, a small DIY and self-help blog.